Hey guys! I've added to the gallery pictures from set, promo shoots, stills, etc., from random movies.
Quarantine:
001x – Stills
002x – On set
Elevator Girl:
001x – Stills
Battle: Los Angeles:
017x – Behind the scenes
The Dark Night Rises:
001x – On set
Family Weekend:
001x – Promo
007x – On set
Wish I Was Here:
001x – Promo images
005x – Stills
003x – On set
Hey everyone

URL of the site has been changed. Now is Joey-King.net
I hope no one will have problems  now! If you want you can write me at twitter or via email
Hugs and love
Joey King has such an incredible personal fashion sense that we're always gushing about her looks, whether they're her daring red carpet looks or more casual real-life ensembles. So, when TWIST caught up with the star, we had to ask if she would ever consider sharing her style with us by designing her own clothing line — something tons of our other fave celebs have done.
We're happy to report that she's totally game.
"I would love to do that! I would love to create my own fashion line," Joey tells us exclusively. "I love fashion, and I think that my fashion line would have an overwhelming amount of polka dots!"
Who can we call to make this happen? We need Joey-designed polka dotted outfits in our wardobes, stat.
Source: Twist Magazine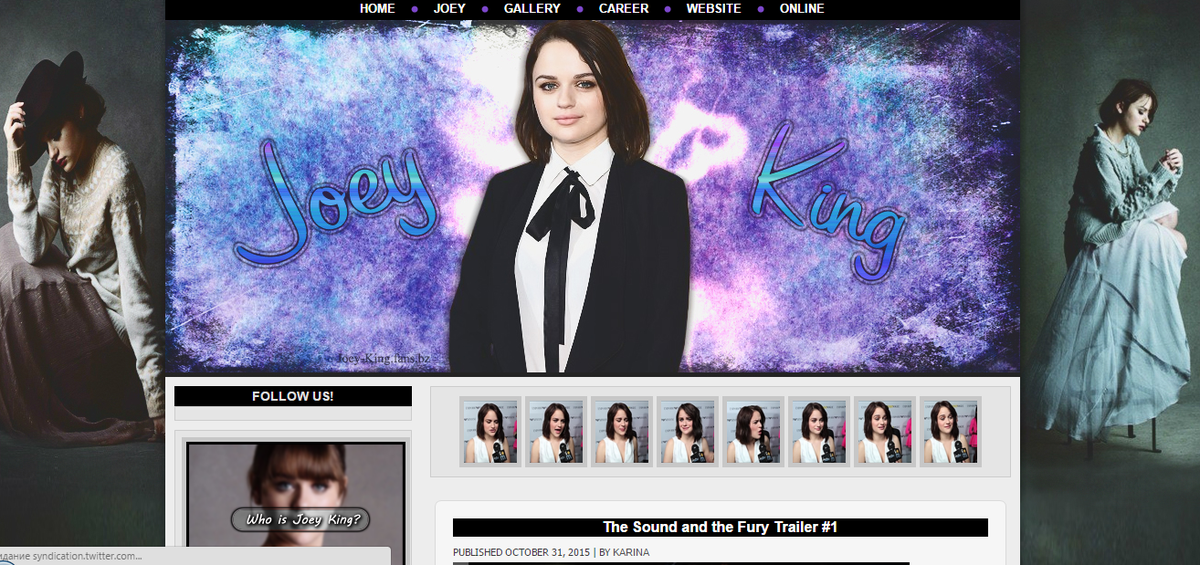 Hey guys! I've just updated site design.

Why? Because there were problems on the site (Design problem)… If you remember first design, this design will be familiar for you. I just changed header and add new widgets!
Gallery is still in the old design and I don't see any reason to change it. So I hope you will like this news 😉